First off, thanks for visiting the Blood Related Website. It's a new season, bigger team and bigger dreams, as we trust God to lead, so we can reach people where they're at, and really help inspire them to strive for a relationship with Yahweh through his son Jesus Christ.

So with that said, we have a unique opportunity for you as a listener, as a fan to sow in to Blood Related for mere pennies really. With the state of the Music Industry being overcome by streaming apps, the artist that creates physical content, and is depending on album sales to pay for the money that was spent to create the music has gone to the wayside.

Just for your personal information, on average, most streaming sites pays an artist 1 penny for every 2-3 streams – So really even at 100 listens, an artist has only made around .33 cents for those 100 listens. There are also many things that factor into that payment as well, which may increase or decrease the amount an artist is making per listen.

So hopefully that education gives you enough understanding as a listener to want to do something different about this, and find a way make sure the artists that you love like us here at Blood Related Entertainment are getting paid back the resources that we deserve from the amazing music that God has given us.

There have a been a few artists that we've heard that have done something similar to what we're introducing, but we'd like for you as a fan and supporter to SUBSCRIBE to BLOOD RELATED ENTERTAINMENT. We are asking $7/month or $70/year, that will continuously help us make quality music, quality merchandise, and give us the resources that we need to be in and serve the local community.

YOUR SUBSCRIPTION INCLUDES:
– A Blood Related T-Shirt (We'll communicate with you for size & shipping address)
– A care package of our latest albums at signup
– Every album, single and/or mixtape release during that calendar year sent to your email
– A physical copy of any album released that is pressed, mailed to you directly.
– 25% off all future merchandise FOR LIFE

Remember all support helps us be a voice for the Gospel of Jesus Christ. Help us be that voice. Grace and Peace to you, and God Bless.
Here's what you get:
All the new music we make

streaming instantly on your mobile device via the free Bandcamp app, and also available as a high-quality download.*

These back-catalog releases:
A 25% discount on all our merchandise.
The satisfaction of knowing you're supporting us in a sustainable way.
You're a subscriber
Thank you!
* Downloads are DRM-free and available in MP3, FLAC and
more
.
Blood Related Entertainment
Woodbridge, Virginia
Latest Release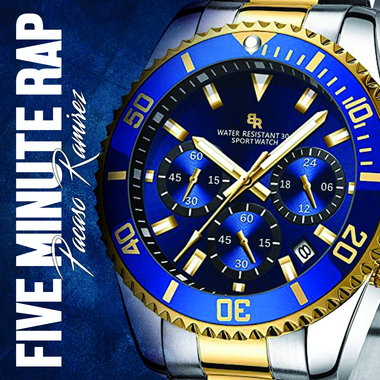 5 Minute Rap